How to Transfer Colleges and Transfer Credits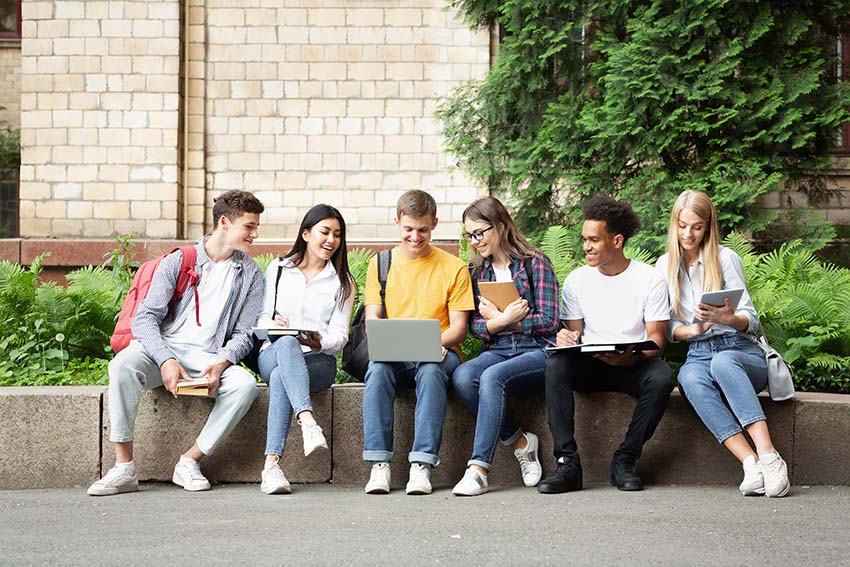 So, you're in college, but you're considering transferring to another college. Well, you're certainly not alone.
According to the National Student Clearinghouse Research Center, more than 37% of college students — enrolled in either a two-year college or four-year college — transferred between 2008 to 2014. In North Carolina, 35% of college students decided to transfer during that same time span.
Although there are many reasons to transfer, the process remains the same — as do the questions that face every college student looking to transfer. Let's review the steps of how to transfer colleges.
Step One: Talk to your counselor at your current college to transfer credits
After setting up a time to speak to a counselor, you will need to inform your current college that you want to transfer and review what's known as an articulation agreement to understand how to transfer college courses to your new school.
Some colleges have pre-established articulation agreements with partner schools. By law, your current college must provide you with a list of those partner schools, if any exist.
If you're enrolled at a community college in North Carolina, you should review the Comprehensive Articulation Agreements (CAA), which guarantees that certain courses will transfer to any state university to which a student is accepted or to any of the state's independent four-year colleges and universities.
For example, if a student transfers to a University of North Carolina institution under the CAA, a maximum of 64 semester hours will transfer. Special articulations also may exist between two-year colleges and four-year colleges in North Carolina or other states that will allow you to transfer additional credit hours. It's important to talk with your counselor so you understand the process and know which credits will transfer.
Step Two: Talk with a counselor at your new college
Once you have an idea of which classes will transfer, talk to an admissions counselor at your new school to make sure everyone is on the same page and all the courses you want to transfer will indeed transfer. It's important to note that under the CAA, only courses in which a student earned a grade of "C" (a 2.0 on a 4.0 scale) or higher will transfer.
Transfer students must also maintain an overall grade point average (GPA) of 2.0 or higher. In some instances, schools may require a higher cumulative GPA than 2.0 for transfer students or even a minimum of transferable credits.
You may be able to transfer additional credits if you've met the minimum number of hours or earned a degree, such as an associate degree. In fact, many North Carolina colleges and universities have guaranteed transfer programs with partner two-year colleges. After successfully completing your associate degree, you're guaranteed admission to the four-year school to pursue your bachelor's degree.
Step Three: Apply and send transcripts to new college
As with all college admissions, it's always better to be early with your application than late. You will want to check with your transfer college if there are any special deadlines for transfer students. Use the Application Hub to complete your application to your new college and monitor the progress of the application every step of the way!
Reach out to the registrar's office at your current college (with plenty of time before the deadline) and provide the exact address to where your college transcripts should be sent.
Step Four: Contact the financial aid office at your new college
Deciding to transfer to a new college can impact your student financial aid. Check with your new college to find out if previous financial aid will transfer from your old college.
Any federal financial aid you receive through the FAFSA will not automatically transfer to your new school, so you will have to talk with someone at the financial aid office about adding a new school to your FAFSA form that's already been submitted.
Regarding federal loans, it's important to note that both Direct Subsidized Loans and Direct Unsubsidized Loans automatically will enter repayment when a student transfers to a new school. Don't panic! You can apply for an in-school deferment. If you qualify, you won't have to start making student loan payments while you're still in school. If you have private student loans, contact your loan provider to find out if transferring schools will impact your loan status.
The Bottom Line
We hope you now have a better understanding of how to transfer colleges and are ready to continue pursuing your higher education goals. Deciding to transfer to a new college is a really big decision. It's one that requires plenty of time to both gather the needed information and to meet any deadlines concerning applying to the new college and financial aid. If you have more questions along the way, check out the CFNC Transfer Student resources. 
Go Back to News