Plan for a Career
CFNC.org has joined forces with NCcareers.org!
To provide you with the most help possible in your career journey, CFNC.org has partnered with NCcareers.org, the experts on careers and employment in North Carolina, to bring you updated career assessments and information.  
Users can now use their CFNC username and password to login at both CFNC.org and NCcareers.org.
NCcareers.org has added several new and updated career assessments. You may notice some duplication of assessments on both websites, such as the Interest Profiler (CFNC) and the Interest Finder (NCcareers).
You can view and access your completed assessments on your CFNC.org Dashboard, as well as on your NCcareers.org Dashboard.
Here are just a few of the many helpful tools you can find on NCcareers.org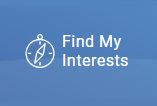 Find My Interests
Find out what kind of person you are and identify your personality type.
Find My Interests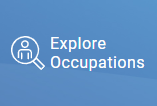 Explore Occupations
Browse the fastest growing jobs in North Carolina or search for an occupation from over 800 job titles.
Explore Occupations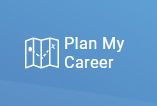 Plan My Career
Not sure where to start in your career journey?  Use this tool to help you understand your next steps.
Plan My Career