What's Your College Savings Strategy?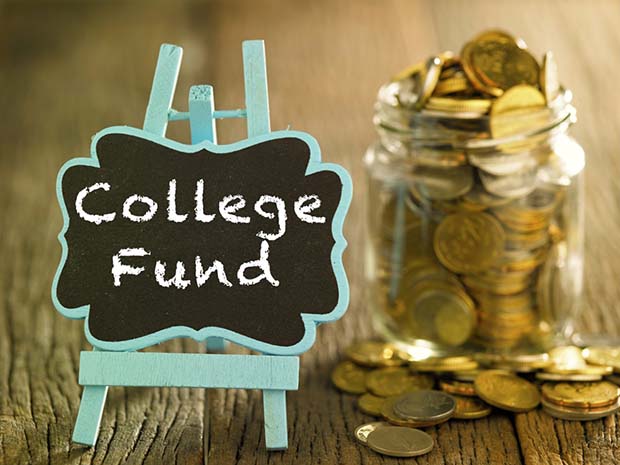 Whether you're a spender or a saver, it can be difficult to put money aside for college, especially when your kids are young, and college seems so far away. However, this is the best time to start saving, because you have time to watch the money grow, and can update your college savings strategy as your budget allows. Even if your kids are older, it's not too late to develop a plan to help your children reach their education goals.
Don't get overwhelmed by thinking about saving the entire amount your child will need to pay for college. The price tag could be $100,000 or more, depending on factors like whether they plan to stay in-state or go elsewhere. That number could discourage even the most diligent savers!
It may be helpful to know that most families pay for college with a combination of scholarships, grants, student loans, and student savings from working part-time jobs. It's a team effort that starts with you. To create a successful college savings strategy, you first must identify sources of funding available to you.
Finding Funds
When you first start thinking about saving for college, the size of your paycheck is probably the first thing that comes to mind. But if you think about it, there are other ways to get money for college:
Work Bonuses
Do you get an annual or semi-annual bonus at work? Use a portion of your bonus checks to make contributions to your child's college savings plan.
Tax Returns
Do you usually receive a refund from Uncle Sam? Consider saving some of the money for education.
Gifts from Grandparents, Family, and Friends
Are grandparents stumped for new gift ideas for their kids? Ask them to make a donation to the child's college fund.
Kids Working Part-Time
When kids are old enough to earn money babysitting, mowing lawns, or working at the local grocery store, have them deposit half of their paychecks into their college fund.
Budget Hacks
Trim a few dollars here and there out of your monthly budget to find extra money for college. Consider cutting back on streaming subscriptions, fast-food, and other expensive conveniences to save for college.
Saving a little extra here and there can add up to a sizeable contribution each month. Use a savings calculator to determine how much money will help you reach your savings goals. Once you've reviewed all of your funding options, it's time to decide where to put your money.
Open a Tax-Advantaged Savings Plan
North Carolina's College Savings Program is more commonly referred to as the "NC 529 Plan." Experts say 529 plans are a great college savings strategy for families. Anyone can open an NC 529 Account and make contributions.
The major benefit of this type of college savings account is that the earnings grow tax-free if they are used for eligible education expenses. Covered expenses include college tuition and fees, room and board, books, technology, K–12 tuition, student loan payments, and more.
Choose How You Want to Save
Once you've opened your NC 529 Account, you can decide how often you want to make contributions, and how much they will be. You can set up automatic contributions from a bank account or through an employer payroll deduction to make saving a regular habit.
Do you prefer to make contributions as your budget allows? That's easy! Make a contribution online or send in a check when it's convenient for you.
The NC 529 Plan also has investment options that take into consideration your savings objectives and risk tolerance. Age-based investment portfolios automatically transfer assets from stocks and bonds when your child is young to short-term reserves as your child gets older and needs the money for college. You choose the investment strategy that works for you.
NC 529 can be part of a successful savings strategy for your family. Learn more about how you can set up an account with a minimum $25 contribution and start savings today.
Go Back to News