What is the NC 529 Plan?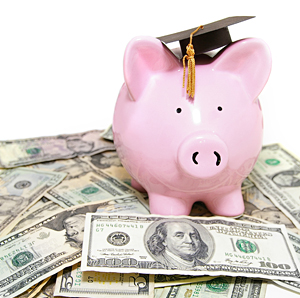 It probably feels like just yesterday you were holding your newborn children in your arms, and you probably feel just as protective over them now as the day they were born. But are you protecting their future too? You won't be able to take care of them forever, and that's why now's the time to start saving for their college education! A higher education will give your children the tools they need to be successful on their own. So, what are you waiting for? Are you ready to save?
An NC 529® Plan is one of the best ways to save for your child's college education. It's quick, easy and won't cost you a dime to enroll (except what you decide to contribute to it, of course). And the best part? When you use your NC 529 Plan savings for qualified higher education expenses, your account earnings are free from federal and NC taxes! This allows you to save even more for your child's education. Want to know more about the NC 529 Plan? Take a look:
How Much Do I Have to Save?
Here's the beauty of an account in the NC 529 Plan: You decide how much and how often you contribute. Whatever amount you save means your child has that much more money toward higher education! You can contribute on a schedule that works best for you, whether that's monthly, yearly, or even periodically. There are no fees or sales charges to enroll, and the minimum contribution is only $25. That's all it takes to get started saving today for your child's college future!
Where Can I Use My NC 529 Plan Savings?
Just because most graduating high school seniors in North Carolina (about 90%) choose to go to an in-state school doesn't mean you can't use your NC 529 Plan savings at an out-of-state school. You can use your NC 529 savings for your beneficiary's college expenses at virtually any higher education institution anywhere in the country.
Now that you have the basics, it's time to get started saving for your child's college education! Check out the NC 529 Plan section for more information, and set up your account!
©2016 College Foundation, Inc.
Go Back to News