Saving for College: Start Early, Reap the Rewards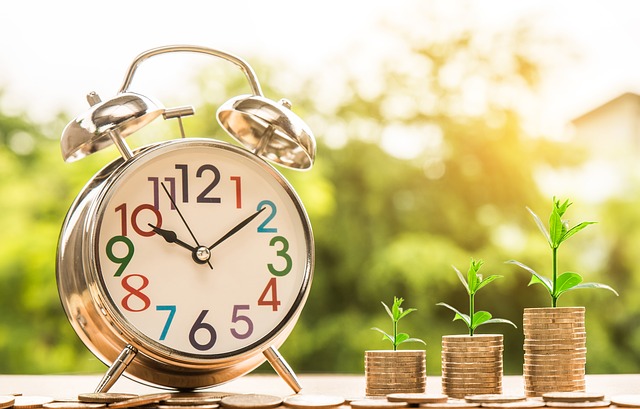 Picture this. Your child strides confidently across the stage at their high school graduation, shakes the principal's hand, and receives their much-anticipated diploma. Now, imagine being able to celebrate your graduate's success by handing them money to put towards higher education expenses. With the help of an NC 529 plan, that dream could become a reality.
The NC 529 Plan offers several investment options for conservative, moderate, and aggressive investors. Suppose you begin contributing to an account when your child enters the first grade, 12 years before the big day, and you put away roughly $75 each year.  Depending on whether you select the Federally-Guaranteed Deposit Account for a guaranteed rate of return, or choose one of the options offered by The Vanguard Group, allowing for market growth, you have a range of possibilities for those invested funds. Now, how do all these numbers add up?
To make things even more simple, saving $75 a year is equal to putting aside $6.25 per month.
It can be as simple as setting aside the dollars you might spend on a meal out, and then, as soon as that "burger bag" has $25 or more in it, make a contribution to your child's NC 529 Account. The minimum deposit to an NC 529 Plan is only $25, but it can be $50.00 or $75.00 or $100 — basically, any amount of at least $25, at any time.
Whether it is more economical for you to save on a monthly basis or to set aside lump sum amounts on special occasions such as holidays and birthdays, the choice is yours.
Saving on special occasions could mean, instead of a small toy that will be forgotten, you contribute $25 as a birthday gift and $50 for a holiday present, or any way you choose. Friends and relatives may also contribute to an NC 529 Account. Explaining this important gift to your child will ignite a conversation about the importance of higher education!
When it comes to saving, the possibilities are endless! The NC 529 savings calculator is a great resource to use when planning to save for your child's higher education. Have a particular savings goal in mind? The savings calculator will help you determine a manageable amount to invest each year to reach your goal. With the savings calculator, it is easy to customize a saving strategy with investments that match your budget. While a regular schedule of deposits is always a good plan, it's not a requirement of an NC 529 Account. If regular contributions would be a helpful tool in your plan to save for college, setting up automatic contributions to your NC 529 Account is easy!
Remember, the sooner you begin investing in your child's future, the easier it will be to reach your goal. With an NC 529 College Savings Account, it's never too early to begin thinking about your child's future, so start saving today! Your child will be in that graduation gown before you know it!
Go Back to News