May 29 means it's time to plan kids' college savings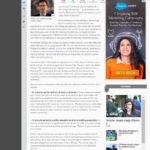 College Savings Day will be held on May 29. This is an excellent opportunity to learn more about how to save for college. Bray Creech has highlighted four key points that pertain to 529 Plans for this article in Citizen-Times.
The points include:
Find the right mix between risk and reward.
It's not an all-or-nothing proposition.
Understand the plan's flexibility.
You don't necessarily need to go it alone.
Read the full article in the Citizen-Times.
Go Back to News