Letter of Recommendation for School: Who Should You Ask?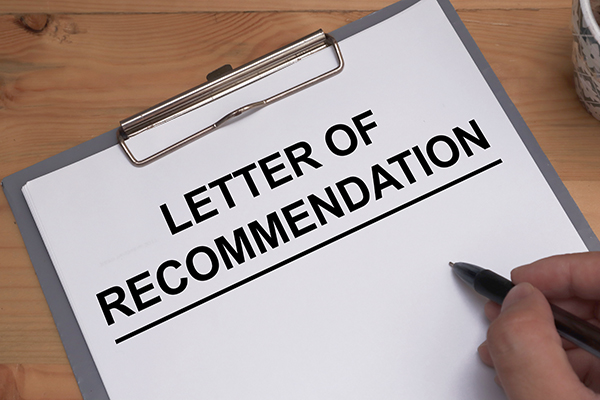 As you prepare to apply for college, you may notice that each school has different admission requirements. Some colleges may only ask for your high school transcript, but others may also require a student essay and letter of recommendation. If you'd like to attend one of the colleges in the latter category, you're probably wondering which teacher to ask for a recommendation. Keep reading for tips on how to secure a great letter of recommendation for school.
How Do I Decide Which Person to Ask?
Before asking anyone to write a letter of recommendation for you, you should read over the college's admission requirements carefully. Many want you to submit a letter of recommendation from a particular person (or people), such as your high school counselor or a teacher you had for a core subject (like math, science, or English). Other schools don't specify who should write the letter, so you'll need to decide which person will do the best job of telling the admissions officers why they should select you to attend their college.
If you need or want a teacher to write a letter for you, it's best to choose someone with whom you have a good relationship and who knows your personal strengths as well as your academic ones. You might pick a teacher you've had for several classes in which you did well, or you might choose one who can write about how hard you worked to succeed in a subject with which you struggled initially. It's also best to choose someone who taught you a class during your junior or senior year. While your ninth-grade English teacher may be your favorite, a college admissions counselor wants to hear from a more recent teacher who knows what sort of student you are now. If the college application doesn't stipulate that you have a core curriculum teacher write your letter of recommendation for school, you can ask someone who's known you for most or all of your high school career, such as a coach, band director, club advisor or community leader.
What Makes a Strong Letter of Recommendation?
Admissions counselors want letters that give them a real feeling for the student and the type of person they are. That's why it's important to ask someone who truly knows you and not simply someone who you think will be impressive. A generic recommendation from someone who barely knows you is not as effective as one that spells out what you've done in high school and why you'll be an excellent college student. But even teachers who know you well may not be aware of all of your activities and accomplishments. To help them write better letters, give them a resume or brag sheet that details not only your academic achievements but also your interests outside of school and your reasons for applying to a particular college.
What's the Best Way to Ask Someone to Write a Letter of Recommendation for Me?
Remember that you aren't the only student who will need a letter of recommendation for school. Teachers and counselors get multiple requests, and some set a limit on how many they'll write in a year. If you wait too long to ask, you could be outside of that number, and your teacher may decline. So, make sure to ask well before your deadline.
You should also realize that you're requesting a favor. Teachers have extremely busy schedules, and you're asking them to add something else to their workload. Take the time to meet with your reference in person, ask nicely, and tell them exactly when you need the letter. As the deadline draws near, don't be afraid to remind them of it, but don't pester them unnecessarily! Finally, be sure to send a thank you note or email to anyone who writes a recommendation for you.
Visit CFNC for More Useful Information
Though the thought of attending college is exciting, applying to schools can feel overwhelming and stressful, especially if you're submitting applications to multiple schools with different requirements. The College Foundation of North Carolina (CFNC) website has tons of useful information to help you navigate the process. Check out our free college application resources for tips on writing an admission essay, filling out an application, and more. We make it easy to apply to college!
Go Back to News