How to Pay for College With Little or No Money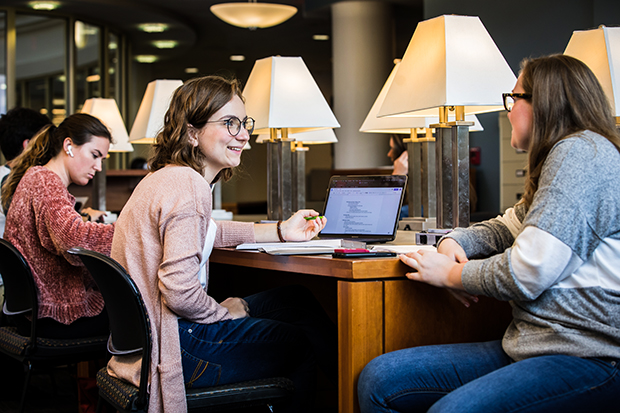 Applying and getting ready for college can be a daunting task. On top of that, the responsibility of figuring out how to pay for school can be overwhelming. So, how do you pay for college if you have no money? There are many options available to help you pay for college expenses and make your dreams within your reach!
Fill Out the FAFSA
Step one of figuring out how to get financial aid for college is completing the Free Application for Federal Student Aid (FAFSA). Each student and one parent should apply for an FSA ID. This is needed to sign the FAFSA. The FAFSA form becomes available on October 1 for the following academic year, and you should fill it out as early as possible.
Even if your parents have been saving for you to go to college, it's still a great idea to fill out your FAFSA. You may be eligible for scholarships and grants, so why not? You need to submit a FAFSA every year you hope to receive financial aid, so keep an eye on the deadlines!
Apply for Scholarships
Searching and applying for scholarships can be time-consuming, but any financial assistance is a big help. There are different types of scholarships, and you can apply for as many as you want!
Some scholarships are determined by financial status, others by a special skill or achievement, and some by unique circumstances. Search North Carolina scholarships through CFNC to find options that fit your circumstances and qualifications.
Learn About Loans
Filling out the FAFSA will help you determine if you are eligible for Federal Direct Loans, which are funded by the federal government. You can also consider forgivable loans, which allow you to pay back in service rather than with money. For example, North Carolina offers several forgivable loan programs for student borrowers in certain professions who want to work in the state.
You can also get private loans from both for-profit and not-for-profit lenders, like College Foundation, Inc. (CFI). CFI offers the NC Student Assist Loan and NC Parent Assist Loan, which help bridge the gap between the cost of attendance and other financial aid. These loans have fixed rates and no fees.
Try a Work-Study Program
The Federal Work-Study Program is really a win-win. It provides part-time jobs for students to help pay for college, and jobs can even be related to a student's major. Other work-study opportunities are just regular on-campus jobs with flexible schedules that allow you time to study while you work.
The program is administered through the school's financial aid department, and it will usually be included as part of a student's financial package.
Start a College Savings Plan
It's never too late to open an NC 529 Account. All it takes is $25 to open an account, and then anyone can contribute to it. Funds in the account are not taxed if used for qualified educational expenses, so you can use the money for tuition, books, or room and board. 529 funds can also be used for certain apprenticeship programs and student loan repayment.
The NC 529 Plan is a great option if you have relatives or friends who want to contribute to your education. They can always contribute to your NC 529 Account, whether it's for a birthday, special occasion, or just because! Enroll in the NC 529 Plan today.
Go Back to News