How To Choose A College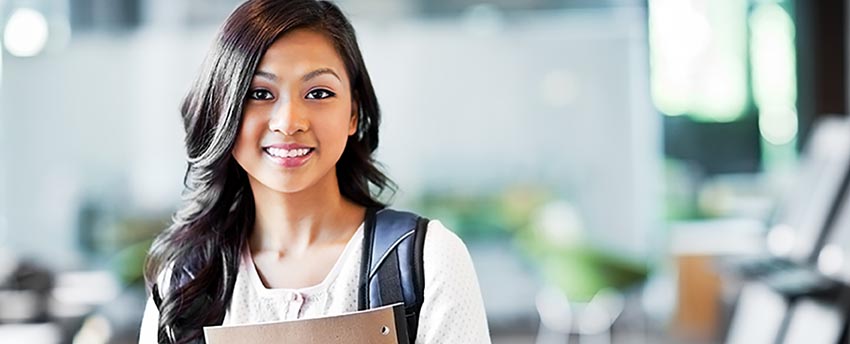 There are many ways to go about this, and the process will be a little different for each student. You'll need to devote some time to doing research, and talk to your high school counselor, teachers, and mentors to get all the information you need to decide. Here are a few ways you can narrow down your choices. To research North Carolina colleges and universities, both public and private, click the button below. 
Let Your Major Guide You 
If you already know you want to be, say, a journalist or an engineer, you can start by researching colleges that have good programs for your major. Some schools are well-known for the excellence of certain departments, such as political science or journalism, while still others are respected for their high-level work in particular areas of education, such as STEM or pre-med. Look online, read articles, and talk to your high school teachers—especially the ones that teach the subject you'll study—to get leads on schools you may want to apply to. 
Find a College Where You Can Thrive 
Whether you know what you want to major in or not, it's a good idea to consider what sort of learning environment will help you thrive. Do you prefer the diversity and excitement of a big college or the quiet and community of a smaller college? Does a competitive environment stimulate you, or will you do better at a college where you feel confident and nurtured? A lot of students fail to consider these things, but they're important—you're not going to do well in an environment that alienates you. Figure out what you need and look for colleges that fit your style. 
Consider Important Statistics 
Whatever type of college you're considering, you want to make sure it's worth the money and effort you're about to put into it. Statistics and rankings can be a helpful tool in vetting colleges, as they compare tangible data such as first-year student retention, faculty qualifications, graduation rates, and job placement. There are many different comparison lists, including ones that factor in cost or rank colleges by specialization. These lists can be helpful in finding new colleges to research or for narrowing down the field, but remember that rankings are just one factor to consider. The best college in the country for you is the one that helps you do your best, not the one that makes the top of someone else's list. 
Don't Limit Your Search at First 
Remember to research lots of different types of colleges—public and private, large and small, in big cities and small towns, just to see what's out there. You can find affordable private colleges, public schools with world-renowned programs, large universities with small class sizes, and everything in between. You may find a community college close to home that prepares you for a top-ranked school in a few years, or a perfect little campus in a more remote place. Start with an open mind and hone your choices as you go. 
Practical Considerations 
Obviously, there are certain constraints that will influence your college search. You may want or need to stay close to home for a few years, due to cost or family circumstances. An in-state college may let you take advantage of a state scholarship program, or an out-of-state (or international) one could provide necessary learning opportunities and experience. Some students want a college with a cultural or religious support community or one dedicated to particular core values. Take the time to figure out what matters most to you, and go from there. 
Click here to download a helpful guide: FINDING THE RIGHT COLLEGE FOR YOU 
By creating a User Profile at CFNC.org, you can have access to these tools, and all of CFNC's other helpful resources for planning, applying and paying for college. 
Go Back to News