How to Apply to a Community College: A Complete Guide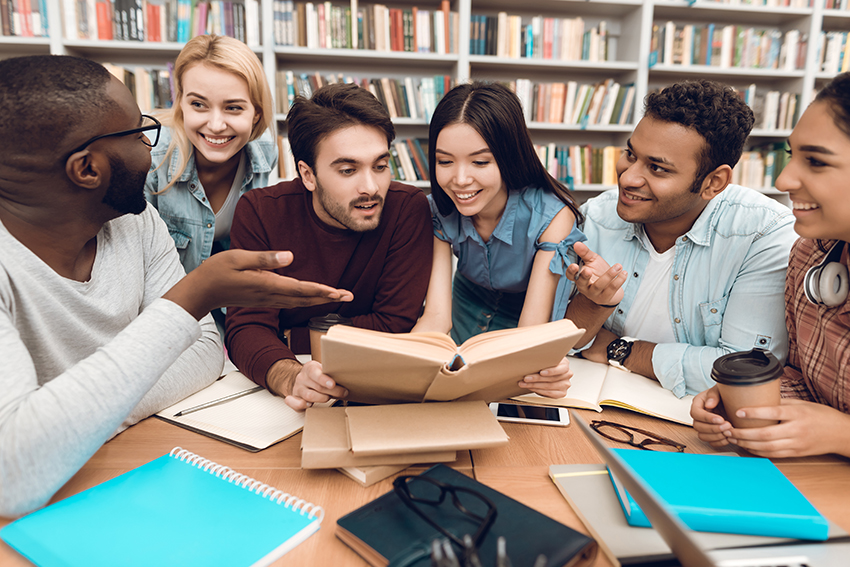 As with any institution for pursuing higher education, there are a few necessary steps to complete to enroll in North Carolina community colleges.
Don't stress. Whether you're a high school grad or you want to go back to school to change careers, there are ample resources to help guide you through the process. You're already off to a great start by reading this article! Continue reading to understand the benefits of a community college education, how to apply to a community college, and where to find help as you complete the application and enrollment process.
Community Colleges Help Students Achieve Their Goals
North Carolina Community Colleges provide a robust and affordable education for recent high school grads and adult learners who are returning to school to pursue a new career. Students who graduate from a community college will receive an associate degree or certificate to start their career or to transfer to a four-year school to pursue their bachelor's degree. With 58 community college campuses across the state, chances are there's a school close to you!
Career & College Promise
Starting in high school, eligible students can enroll in a community college through the Career & College Promise (CCP) program to get a head start on completing college-level courses for free. Students who successfully complete courses earn college credit they can take with them after high school graduation. In many cases, students can also earn dual credit — meeting high school graduation requirements with college-level courses.
Transfer Programs
It's easier than ever for students to transition from the NC Community College System into the UNC System of four-year universities. The UNC System and the NC Community College System have worked together to encourage more students to transfer to an in-state public university after completing their studies at the community college level. Keep in mind that many North Carolina private colleges and universities also have transfer programs you can look into; do your research and contact the college with questions.
NC Community Colleges Apprenticeship Programs: ApprenticeshipNC
Students can also pursue a skilled trade through their local community college. The mission of ApprenticeshipNC is to ensure North Carolina has an innovative workforce development system that supports the training of skilled employees to meet the current and future needs of businesses while also creating a pathway to long-term careers for apprentices.
There are many types of apprenticeships programs of various duration, level of required technical education, and level of employer investment, including manufacturing, aerospace training, agribusiness, and more. If you have a NC529 Plan, these funds can also be used for qualified apprenticeship programs.
Complete the Admissions Application
Great news! All community colleges in North Carolina accept the CFNC application for admissions, and it's always free to apply to a North Carolina community college. All you have to do is create a CFNC Account and use the Application Hub to apply to the community college that's right for you.
As part of the application process, you'll need to complete the NC Residency Determination Service (RDS) using your CFNC Account login information. Residency is the application process students will use to apply for in-state residency, which also affects edibility for state grants. You'll need your RDS status to complete the community college application.
What to Know about 'Rolling Admissions'
Unlike many four-year colleges and universities, community colleges typically accept applications year-round with no firm deadlines. So, if the community college you're applying to offers "rolling admissions," it means you can submit your application at any time as long as there's space available for new students.
Students are encouraged to apply as soon as possible. While it's never too late to apply and space in North Carolina community colleges is typically available year-round, some of the more popular classes tend to fill up quickly. For students who want to enroll in community college for the fall semester after high school graduation, you can start applying as early as the fall of your senior year.
Submitting Your Transcripts
Community colleges will also want to see how you performed in high school and confirm you have the necessary qualifications to enroll, which means you will need to send them your high school transcript.
CFNC also makes this process easy, with more than 600 public and charter schools in North Carolina participating in our E-Transcript service. You can request CFNC to send your transcript to more than 100 North Carolina colleges and universities.
Watch this quick video to see how easy it is to request your official transcript through your CFNC Account.
Applying for Financial Aid
After completing your community college application, you should also complete the Free Application for Federal Student Aid (FAFSA) for every year you plan to be enrolled in college. It's necessary for schools to determine your eligibility for federal and state financial aid and can also help you qualify for grants and scholarships.
The FAFSA opens annually on October 1, for the following school year. So, if you want to enroll in the fall after your high school graduation, you should complete the FAFSA starting in the fall of your senior year.
The FAFSA Also Helps Students Qualify for the NC Community College Grant
There's a grant designed specifically for community college students who are North Carolina residents. In-state students enrolled in at least six credit hours can qualify for up to $2,200 each year for those who demonstrate financial need.
Grants are awarded to qualified students until funds are exhausted, so it's important for students who may qualify for the grant to complete the FAFSA as early in the application process as possible.
CFNC Help You Stay Organized
We hope this answers your questions about how to apply to community college. Applying to college is exciting, and staying organized is key. College Foundation of North Carolina can help as you pursue your goals.
You can use CFNC's Application Hub to apply to North Carolina community colleges and universities, request and send your official high school transcript, and track your progress as you complete admissions tasks.
Why wait to do tomorrow what you can do today? CFNC is with you every step of the way!
Go Back to News