College Savings in NC 529® Plan Reaches $2 Billion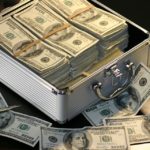 Assets in the NC 529® Plan reached a major milestone Friday, April 21, 2017, surpassing $2 billion. 
North Carolina's National College Savings Program, known as the NC 529 Plan, originally launched with a single investment option and transitioned $9.5 million in assets and 2,185 accounts to a multiple option format in 2001. The current NC 529 Plan, with 13 different investment options, now has a fund balance of just over $2 billion and 135,524 active accounts, 91% of which are owned by North Carolina residents.
The NC 529 Plan, authorized by State statute, was established by the North Carolina State Education Assistance Authority and is administered by College Foundation, Inc.  Executive Director of the Authority, Elizabeth McDuffie, credits the growth of the program to "the recognition of the importance of higher education and the value of saving for college, the federal tax advantages for 529 plans, and the low-cost investment options our program makes available.  The $2 billion invested by NC 529 Account owners illustrates their trust in our savings plan.  We value this trust and appreciate the opportunity to help families prepare for their children's college future."
McDuffie continues, "North Carolina's program not only offers reasonably priced investment options from Vanguard and State Employees' Credit Union, it offers a diverse line-up from which novice or experienced investors can choose their own investments."
As she explains, "A first-time investor may be most comfortable choosing one of the Age-Based Vanguard Investment Options that moves automatically through the track chosen, based on a conservative, moderate, or aggressive risk tolerance.  The more experienced investor may customize his or her own investment strategy by selecting multiple Individual Vanguard Investment Options.  Many NC 529 Account owners also like the security of the Federally Insured Deposit Account offered by State Employees' Credit Union."
The low cost of Vanguard options offered in the NC 529 Plan is a major part of their appeal and, this past December, fees were further reduced when Vanguard and the state's program cut them by 0.02%.  With the recent reduction, Vanguard's total annual asset-based fees and expenses now range from just 0.32% – 0.40%, which includes the NC 529 program administrative fee.
The Federally-Insured Deposit Account, provided by State Employees' Credit Union (SECU), is guaranteed not to lose principal or earned interest and is insured by the National Credit Union Administration.  The only expense for this option is the annual NC529 program administrative fee of 0.25%.
For more information on North Carolina's National College Savings Program, call 800-600-3453 toll-free or visit CFNC.org/NC529 or NC529.org.
Go Back to News