Beware of Senioritis!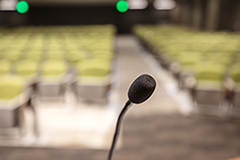 There's a bug that starts to circulate among the seniors of any high school, and it becomes especially pronounced during the final semester before graduation. This illness robs seniors of their productivity, stealing hours of precious work and college prep time from them. There are cures, but they require hard work and effort. What bug are we talking about? It has a name that counselors and teachers dread: Senioritis. 
What is Senioritis? 
Senioritis is the common name for the tendency of many seniors to slow down their work, put in less effort, and generally neglect their responsibilities ahead of the landmark event that is graduation. Many people believe senioritis occurs as a result of the anticipation of graduation and a desire to move on to the next thing. But senioritis can derail your hopes and backfire on you if you're not able to fight it off and get things done. Even though graduation might seem unbearably close, there are still a lot of tasks remaining before you can walk across that stage and move on to the next step in your journey. 
How do you beat Senioritis? 
The key is to remain focused on what's coming. 
Do you still have projects and exams waiting for you? Make a plan for how you'll tackle them, and use a concrete timeline to help you get things done. 
Remember that colleges can revoke admissions decisions. If you don't complete anticipated courses, or if your grade point average falls too low, colleges can revoke their offer of admission. 
Keep your long-term goals top of mind. Do you want to go to college or a trade school after high school? Do you want to go to graduate school after that? Keep those things at the forefront of your planning as you approach the end of high school. Knowing where you are ultimately heading will help you avoid distraction, even when you're tempted to goof off. 
Partner up. Chances are other seniors are feeling the same way you do. Pair up with others for study groups and work sessions to stay focused. 
Keep a journal. Not only will a journal help you remember all of your high school experiences years from now, but it will also help you pause and reflect on what you are doing and what you still need to tackle. 
Senioritis can strike any of us, at any time, so it's important to know the tools to combat it. You still have a lot left to accomplish, so don't give up when you're near the finish line! Make your profile on CFNC.org today to make sure all of your last-minute tasks have been done as you head to college!
Go Back to News