Education Professionals Week 2022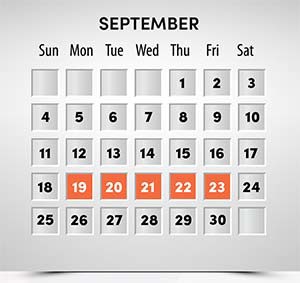 September 19th 9:00 - 10:30 am
C2C Overview & ProTools

Get the month started right with a quick look at career assessments and college search tools, as well as an overview of what's going on during October to help your students with residency, FASFA, and applications for admission.
---
September 20th 11:00 am - 12:30 pm
FAFSA Completion
Why is the FAFSA so important? This session will start there, and then share a short overview of the tools North Carolina offers (FAFSA Tracker and Finish the FAFSA) that help professionals help seniors. We'll also provide a look at next steps for the student after FAFSA completion. You'll have a sense of the financial aid life cycle.
---
September 21st 12:00 - 1:30 pm
Residency Determination Services & Spanish Services

This session will offer attendees a review of Residency Determination Service (RDS), particularly as it relates to C2C. We will discuss the importance of completing it, as well as the necessity for parent involvement for RDS. We will also discuss various situations related to DACA students and immigrant families, as well as offer time for Q&A.
---
September 22nd 1:00 - 2:30 pm
Best Practices for C2C & Activity Examples
This session will focus on best practices for C2C across the state, as well as specific activities that educators can do with their students during the month of October. We will have a panel of experts, and will offer time for interactive discussion. Activity suggestions for educators will all be able to be accomplished in under 15 minutes, and will span the various topics covered during C2C (FAFSA, RDS, and applications).
---
September 23rd 3:00 - 4:30 pm
College Admissions After Covid
What does admissions look like post-Covid? This session will gather a group of admissions professionals from across the state in a panel to discuss admissions procedures, test-optional rules, deadlines, and more. We will also give attendees an opportunity to get their questions answered, so come prepared!