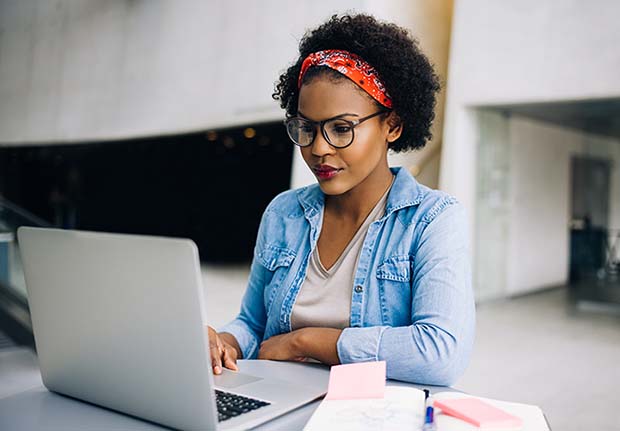 Graduate School
Heading off to graduate school is an exciting time, and planning for it is very important. You may be researching graduate schools now to find the program you'd like, considering admissions, prepping for entrance exams, or figuring out how you'll pay for it. No matter where you are in the process, CFNC is here to help you every step of the way.
Graduate School Programs and Admissions
We have a large variety of graduate school programs in North Carolina.
Entrance Exams
Be sure to do your research on these entrance exams; some colleges require them and some do not and they are not free. Here are links to register for various entrance exams:
Helping You Pay for College Series: Paying for Graduate School
Financial Aid for Graduate Students
There are various ways to fund graduate school. Always use free money first, and be sure to do your research early.
You'll want to begin by filling out your Free Application for Federal Student Aid (FAFSA). This form becomes available each year on October 1st for financial aid consideration in the upcoming school year. For example, if you'll begin graduate school in fall of 2023, you'll want to complete the FAFSA soon after October 1st, 2022. The FAFSA will need to be completed each year and is based on your income and some assets.

One difference from completing the FAFSA for graduate school versus undergraduate, is your dependency status. If enrolling in a graduate school program, you will be considered independent on the FAFSA, which means parental income and asset information will not be included. If you are married, your spouse will include their information. Keep in mind that there are no federal or state need-based grants available for graduate school. When you complete the FAFSA form at this level, you are applying for federal student loans. Some institutional scholarships also require that the FAFSA form be on file.

Graduate students should be sure to apply for scholarships. You'll find that the institutions you are applying to have their own scholarships and deadlines; stay organized and apply for everything you are eligible for. Remember that scholarships are gift aid and do not need to be repaid. Also research national, statewide, and local scholarships. CFNC.org has a scholarship tool to help you as well. Scholarship information should always be free; never pay someone to help you find "hidden" or "special" opportunities. Always be aware of scams.
Be sure to ask your employer about scholarships or reimbursement programs. Many organizations offer scholarships to employees (and children of employees), as well as reimbursement opportunities if the college courses are related to your career or the organization as a whole.
Federal education loans are available for graduate students. These usually do have to be repaid and you'll likely have access to Direct Unsubsidized Loans and Direct PLUS Loans.
Alternative Loans – if you are considering private or alternative loans, be sure to do your research. Many lenders have different interest rates, fees, and terms. North Carolina offers an alternative education loan through our state-based nonprofit, College Foundation, Inc.; NC Student Assist Loan and NC Assist Parent Loan. These loans have competitive, low fixed interest rates and no fees.
Forgivable Education Loans for Service (FELS) – FELS is a program open to students in North Carolina who are going into specific careers. Funds are available for students working on Certificates, Associates, Bachelors, Masters, and Doctoral Degrees. Complete an application for the funds if your career falls into one of the Approved Education Programs (AEP). There are other eligibility requirements, such as GPA and approved institutions, so review all of the information before you apply.
There are no federal or state need-based grants available for graduate school. When you complete the FAFSA form at this level, you are applying for federal student loans.