What are Student Loan Interest Rates for 2022?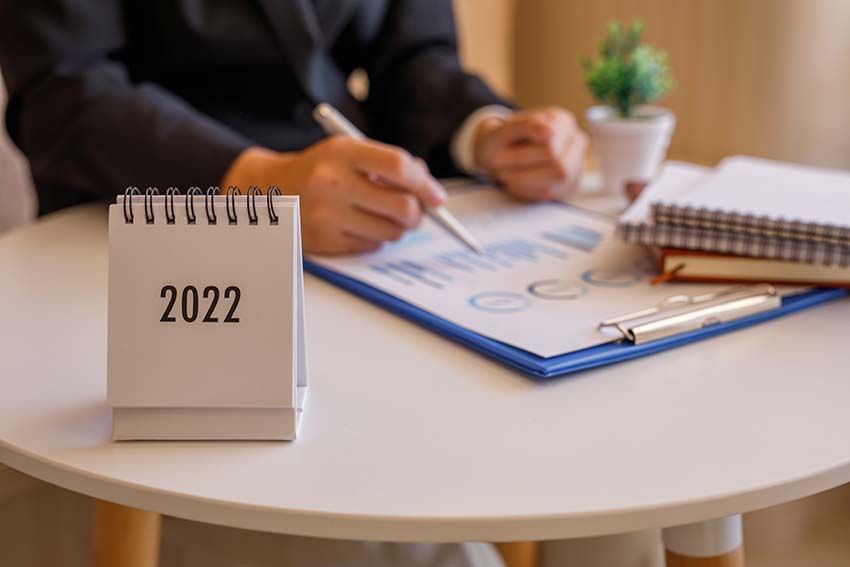 Student loans are a necessity for most college students, but they aren't all created equally. Here's what to look for in a good student loan with great interest rates.
The issue of student loans continues to garner headlines across the country, and much of the focus has been on a concept many teenagers may not even know exists — interest.
Student loan interest rates are something that all borrowers should understand so they're prepared after graduation and the time arrives to repay their loans. As families plan for college and begin making decisions about which schools they can afford, students should understand student loan interest rates and how to become educated borrowers.
Federal vs. Private Loans: How Interest Differs
When deciding on student loans, research is essential.
After finding as much free money for college as possible, in the form of grants and scholarships, the decision to borrow money should begin with finding out how much federal financial aid students may qualify for. This begins with the Free Application for Federal Student Aid, which is more commonly known as the FAFSA. Completing the FAFSA will determine a student's eligibility for grants, scholarships, work-study funds, and federal student loans.
Interest rates for federal student loans are set by Congress each year. Federal loans have the following interest rates and fees beginning on July 1, 2022:
4.99% interest rate with a 1.057% fee for Direct Subsidized and Unsubsidized loans for undergraduates
6.54% interest rate with a 1.057% fee for Direct Unsubsidized loans for graduate or professional students
7.54% interest rate with a 4.228% fee for Direct Parent and Grad PLUS loans
Familiarity with these interest rates allows for better planning due to the standardized rates for all borrowers. Also, make note of loan fees. Federal Direct loans charge fees between 1% and 4% for each loan. This money will be taken out of your loan before you receive it, but you'll still have to repay the full amount down the road.
Interest rates for some private or alternative loans can be higher or lower depending on the borrower's credit score. The better your credit, the more likely you'll be able to qualify for loans with favorable interest rates. Students with no credit or bad credit can develop a positive credit history by paying bills on time and using credit cards wisely.
Some private loans have variable interest rates that fluctuate with the market or charge high fees, making long-term planning more difficult. Look for student loans with competitive fixed rates and no fees, like the NC Assist Loan, which charges lower interest rates for graduate student and parent loans and zero fees.  Higher interest rates and fees can really add up.  For example, if a parent borrowed $25,000 for a Federal Parent PLUS Loan with the new rates and fees, the total cost of the loan would be $35,673.  That same $25,000 loan from NC Assist, with lower a lower interest rate and no fees, would save that parent $2,000 over a ten-year repayment period!
How Do Interest Rates Affect My Long-Term Budgeting Goals?
Student loan interest can easily pile up if not attacked quickly. Over time, growing debt can stifle the ability to own a home, contribute to retirement plans, and help you build wealth.
One way to make it easier to manage student loan payments after graduation is to pay student loan interest while in school. Yes, that's an option! Your loan provider will send regular statements that will reflect the initial amount you borrowed (the principal) and the interest that's accruing. Student borrowers have the option of waiting to begin repayment until six months after they've left school. If you don't pay the interest, that money will be added to the principal, and the balance will grow. However, you can choose to pay the interest right away to keep your payments lower down the line.
Where Do I Look for the Best Rates?
Again, try to exhaust all other financial aid and savings before looking into private or alternative student loans. Remember that there are limits on the amount students or parents can borrow in Federal Direct Loans.  In particular, note that the best deal in student loans – the Federal Direct Subsidized Student Loan – has a limit of $23,000 for undergraduates. We understand that for most families, there is a need for extra funds to bridge the gap and pay for college.
Choosing the right student loan can be confusing, so shop around and ask questions. If you have a North Carolina connection — meaning you live in North Carolina or you are attending college in North Carolina — you are in luck because you may be eligible for the NC Assist Loan Program, offered by our state nonprofit lender, College Foundation, Inc. We're here to answer any questions you have about borrowing to pay for college. Visit our website for more information about NC Student and Parent Assist Loans.
Go Back to News